This Journal Is "Friends Only"
Although I have a number of different blogs scattered across the internet, this is my personal journal for working through emotions, thoughts, and personal life-related issues. That said, my posts here probably wouldn't be terribly entertaining to anyone that doesn't already have an actual reason to want to listen to me talk about myself. I assure you that I'm not that fascinating and neither is my life.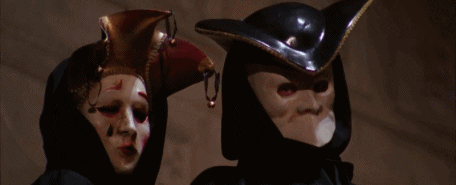 I still enjoy getting to know new people online and theoretically, I'm up for adding just about anyone here as long as they're easygoing and somewhat intelligent. Just don't expect me to change the way I conduct myself here to suit your delicate sensibilities or satisfy your need for attention. I truly don't care what you think of me or anything I might post. If that doesn't bother you, feel free to add me if you're so inclined. The chances are pretty darned good that I'll add you back.